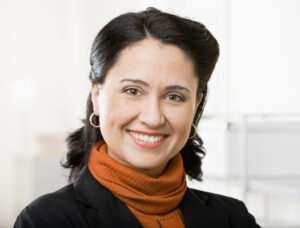 How close are you to showing off your ideal smile? Minor imperfections that affect our teeth are frustrating because they can become focal points. In other words, because they tend to draw attention, even "small" issues can be a big source of embarrassment. Fortunately, this means that minor corrections can have significant impact on how you look and how you feel about your smile! Our Omaha, NE dental office provides different cosmetic dental treatments, including treatments that rely on bonding and contouring work. These services conservatively take on color, size, and shape issues that hold you back from loving the way you look. In many cases, this work can be completed in as little as one appointment, so you can see results in a remarkably short time!
We Can Target The Flaws That Make You Doubt Your Smile
Teeth with slight imperfections can stand out when you smile and speak, leading to embarrassment. Signs of wear and tear, a dull or discolored tooth, and naturally occurring differences in the shapes, sizes, or positions of teeth can all lead to you having doubts about your appearance, but with the right procedure, these matters can be surprisingly easy to address! Our practice provides tooth bonding and contouring work as an option to those who want to carefully target their flaws. These services can lead to dramatic long-term changes without the need to craft and place any restorations. As a result, you can see improvements in a shorter time while also preserving more of your natural tooth structure.
Bonding And Contouring Work Can Offer Results With Conservative Care
Tooth bonding and contouring work can be combined to make precise changes to teeth that do not fit in with your smile. The contouring process reshapes those teeth that look out of place because they seem jagged, too large, or otherwise flawed. The bonding process depends on a targeted application of a biocompatible resin material to teeth in order to add size as needed, address color issues, and hide minor damages. Depending on the number of teeth you want restored, this is work that can be completed in a short enough time to make all of your changes possible in just one visit!
Reviewing All Of Your Cosmetic Treatment Options
Because we present our patients with different options for cosmetic dentistry, we can help them find their ideal path to their preferred smile. Porcelain veneers can take on a range of flaws through the placement of conservative restorations that only cover the front surfaces of teeth. This approach can offer a more durable cosmetic treatment option so that your improvements are easier to preserve. We can also provide exciting results through an option like teeth whitening, which improves how you look by addressing accumulated enamel stains.
Talk To Your Omaha, NE Dentist About Tooth Bonding And Contouring Treatment!
The right cosmetic procedure can deliver outstanding results with less time and effort than you may realize. For more information, call Pacific Hills Dental in Omaha, NE at (402)330-2243.