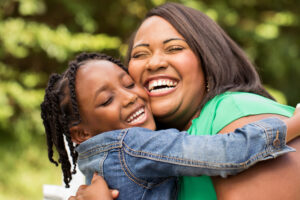 If you are a parent, then you understand the difficulties that can come alongside stressing the importance of dental health. Your little one simply does not have the life experience to understand the consequences of their actions, but their oral health maintenance has lasting effects. Dental habits start at an early age, so take the time to ensure that they stay on track with their brushing and flossing.
Speak with Pacific Hills Dental in Omaha, NE about the needs of your child during their semiannual checkup. Adults require these visits as well, so it might be helpful to schedule your appointment for the same time. This way, you can continue to be a positive health role model for your little one. At our office, we care for smiles of all ages, from their first visit through to adulthood, so schedule a time to bring your whole family in for helpful preventive care!
Both You And Your Child Need Consistent Dental Care Through Semiannual Checkups
Scheduling your child's appointments at the dental office is an important step in their development. As they grow, their smiles can change rapidly, so it is crucial that you give them the care that they need during this time. A dedicated cleaning and examination can help them to avoid troublesome developments such as cavities, and if it has been longer than six months since your last appointment, it is time for your checkup as well!
By scheduling your visit alongside your child, you give yourself the ability to be their oral health role model. Show them that the dentist is not a punishment, but rather a helpful step in their path to adulthood. Parents have also found success in tying these appointments to important moments in their life, such as when they just completed a new grade.
Their Semiannual Checkups Can Reinforce Their Oral Health Education
Since your child does not have the benefit of years of personal experience, they might not be spending the appropriate time brushing their teeth and flossing. Preventive dental care starts with their care at home, but it may be a struggle keeping them on track. In these times, reach out to a caring dentist in order to reinforce the things that you have been teaching your little one. We can be a trusted outside source of knowledge and authority, so they understand the importance of their home care.
Helping Your Child To Develop Healthy Dental Habits In Omaha, NE
For more information on how we can help your whole family, give us a call at Pacific Hills Dental in Omaha, NE at (402)330-2243. From their first visit through to adulthood, help your child to grow into a healthy smile with a dedication to dental wellness!