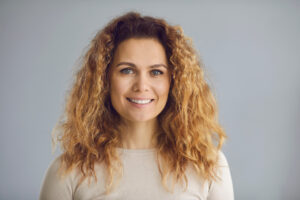 If you want to make a strong first impression in social and professional contexts, a confident smile can certainly help. Unfortunately, many people have doubts about how their teeth look, and because of this, they are reluctant to share theirs. Even minor issues with discoloration, misshapen teeth, problems with spacing, or damage can attract considerable unwanted attention. If you find that something is holding you back from projecting a confident smile, know that our Omaha, NE dentist's office can help. With durable, custom-made dental veneers, we can make you more excited to show off your smile by fixing any issues you have with the way you look in as little as two appointments!
How Eager Are You To Show Off Your Smile?
Whether you have one issue that makes you self-conscious about your smile or several, it can be difficult to keep your discomfort from showing as you try to keep your teeth from view in different social and professional settings. Our teeth can be one of the first features that people notice, so you can be understandably worried that flaws receive excess attention. The good news is that the different reasons why people hesitate to smile can be fixed through conservative cosmetic care. In fact, even if you have several issues that you want to treat, you can find that the placement of porcelain veneers is all that needs to take place to give you the improvements that you want to show off.
Using Dental Veneers To Make Lasting Changes To The Way You Look
Porcelain-made dental veneers are thin shells that our practice will use to hide different concerns like discoloration, enamel damage, problems with tooth shape and size, and more. Each one that you receive will be carefully constructed to fit over your teeth in ways that hide all flaws and preserve a natural look. At an initial appointment, we take the measurements that we need to create these restorations and also provide conservative preparatory work on your enamel. When you return for your second appointment, we will confirm that your restorations are the right shape and size before bonding them to your enamel and making your smile brighter, more symmetrical, and free of conspicuous flaws.
We Can Help You Keep Your Smile In Good Condition
Following any cosmetic dental procedure, you should make sure that you have a good smile care routine in place. Doing so will help you preserve your improvements and prevent the onset of any oral health issues that might affect your results. We can check on the conditions of your veneers as well as your natural tooth structure during your subsequent dental exams and cleanings.
Talk To Your Omaha, NE Dentist About Treatment With Custom Dental Veneers
For more information on treatment with custom dental veneers and how this work can offer long-term benefits, reach Pacific Hills Dental in Omaha, NE at (402) 330-2243.