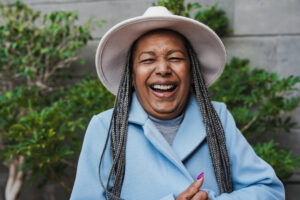 Maintaining a healthy smile throughout a full adult life can sometimes include the removal of problem teeth. This process is known as extraction and either be simple or surgical. An extraction involving surgery is one that requires an incision to ensure that all fragments are taken from the location.
Tooth loss is not the end of the situation, however. There is an entire field of dental study known as prosthodontics that focuses on the replacement of teeth using prosthetic means. At Pacific Hills Dental in Omaha, NE, we specialize in renewing smiles after an extraction. There are multiple methods in the placement of a new tooth to replace your loss. A positive discussion with your trained oral health care provider can help you to make a decision that is right for your smile. Allow your situation to dictate your recovery and experience how a custom solution can renew the vigor of your dentistry!
When An Extraction Helps Protect Ongoing Dental Wellness
There are certain instances that can lead to the full removal of a natural tooth. One common reason for this is due to severe bacterial infection. If your dental professional suggests an extraction procedure, know that this is not done without cause. They have come to the determination that the safest way to ensure oral security is through the prevention of the spread of bacteria.
Your Prosthodontic Options
Speak with a qualified prosthodontic professional about your specific tooth loss situation. Certain restorations are more effective in their application. For instance, a dental crown is successful when the teeth on either side of a gap remain durable enough to support a hanging prosthetic. This procedure includes the placement of crowns around the missing material and allows your existing tissue to absorb the strain of chewing.
Dental implants are another method of prosthodontic replacement. These include a titanium post that sits within the bone of the jaw. This post interacts with the body in such a manner that it grows snugly and can support the pressure and movement of use. Implants can also be used to place whole mouth dentures through an increasingly popular process. Continue to have full access to the roof of your mouth with an implant-supported denture.
Positive Tooth Replacement In Omaha, NE
After an extraction, the work starts in developing you a new prosthodontic solution that can keep your smile functioning. Discover how we craft gorgeous replacements at Pacific Hills Dental in Omaha, NE by calling us at (402)330-2243. Dental implants use the immune system to protect your new dental prosthetics and can be expanded to include future instances of loss. A bridge can aid in otherwise healthy mouths to renew bite functionality with a life-like replacement that keeps things above the gumline!