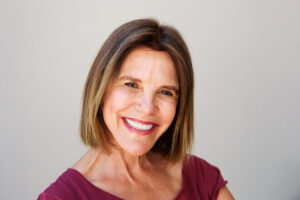 The idea of losing one tooth can be upsetting to people. Upon experiencing more significant losses, it can feel especially difficult to maintain your oral health, show off a confident smile, and enjoy your daily life. What kind of recovery can you truly enjoy if you need to replace multiple teeth? At our Omaha, NE dentist's office, we can recommend that you have prosthetic treatment that involves the placement and restoration of dental implants. Their support can keep restorations secure enough to bring back valuable bite support, so you can enjoy a wider array of foods. You can also depend on them to keep neighboring teeth safe and support the health of your jaw!
The Difficulty Of Living With Tooth Loss
There are many reasons why tooth loss is something to address with your dentist. If you let the problem go without treatment, you can have difficulties with your bite function, something that can lead to new dental problems and potentially limit what you can eat. You can also be vulnerable to losing even more teeth; whenever there is a gap in your smile, those teeth that surround it have less support, and are more likely to loosen. Another concern is that as time passes, the lack of stimulation in your jaw can lead to the loss of its density, leaving you with a "sunken" appearance.
Implant Dentistry And The Restoration Of Your Full Smile
Through implant dentistry, our practice can provide you with a fully restored and lovely smile! Implants themselves are used to hold permanent restorations in place. They can support individual crowns as well as larger appliances, such as dentures, after they have been set in your jawbone. The right placement can ensure that you have the functional support you need while limiting the number of posts that need to be set to hold a larger prosthetic.
Life After Your Smile Is Restored
Through work to restore your complete smile, you can regain confidence in the way you look, and you can find it easier to bite, chew, and speak in ways that feel natural and comfortable. As time passes, you can enjoy additional support, as you can stimulate your jawbone with the implants, keeping it safe from deterioration.
Talk To Your Omaha, NE Dentist About Treatment For Significant Tooth Loss
Through the right approach to treatment for tooth loss, we can help patients regain confidence in the way they look, their dental function, and their health. You can be surprised at just how much good the right treatment can do for you. Through implant dentistry, we can make meaningful changes to your appearance and quality of life even when you need the support of a full denture! If you are ready to learn more, please contact your Omaha, NE, dentist, Dr. Pietrok, by calling (402) 330-2243.