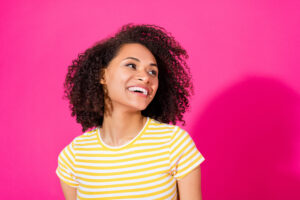 The new year is one you will hopefully greet with excitement. If you want to wear that excitement on your face, it helps to have confidence in your smile, but many people struggle with this due to problems with enamel stains. To take care of them, you can talk to your Omaha, NE dentist about cosmetic dentistry. Through this approach to care, you can fight discoloration that you have accumulated over the years to make your enamel notably brighter. We should note that we can help with more than just this one cosmetic concern, as we offer different services that take on different problems with your appearance. In some cases, we can even recommend necessary alternatives if you have what is known as intrinsic discoloration.
How Can I Make My Smile Noticeably Whiter?
If you try to make your smile whiter without professional assistance, you can ultimately feel disappointed by your results. Stores near you may offer many types of treatments for discoloration, but those treatments can fail to deliver the kind of impact that you really hope to see. As an alternative, you can talk to your dentist about the benefits of professional cosmetic dental work. The options for care that we provide include care with materials that can remove stains that store bought treatments leave unchanged. Because you can enjoy safe treatment from more potent materials, you can have outstanding results while still enjoying a conservative form of care!
Planning A Professional Whitening Treatment
There are some patients who prefer to have their teeth whitened in the office, but others can hope to take care of discoloration at their convenience. We actually offer treatment options for both of these groups. For those who want to fight stains at home, we can provide the materials needed to safely but noticeably treat accumulated stains. Over the course of recommended daily applications, you will see your smile grow brighter until you have significant overall changes. It is also possible for us to bring you in and apply the materials before stimulating them with the bleaching materials.
Addressing Problems With Discoloration Within The Tooth Structure
Discoloration within the tooth can create a kind of cosmetic issue professional whitening treatment will not resolve as effectively. If your goal is to make significant changes, you can look at another treatment option, one that uses porcelain veneers or a composite resin material to make improvements. Veneers are carefully designed shells that we place on the fronts of teeth. For those who wish for a more conservative approach, tooth bonding treatment can deliver improvements while minimizing how much change to your tooth structure has to occur.
Talk To Your Omaha, NE Dentist About Making Your Smile Whiter In 2023!
To find out more about how we can help you take care of your smile by making it brighter and lovelier, contact your Omaha, NE, dentist, Dr. Pietrok, by calling (402) 330-2243.