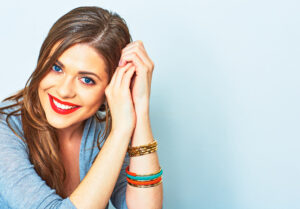 Until you do something about the problem, dental discoloration can rob you of confidence in the way you look. Many people feel that their smile no longer looks as attractive as it once did because they have picked up significant stains. When this occurs, or when intrinsic discoloration dulls teeth, know that your Omaha, NE dentist can help. We can provide the right cosmetic service to make sure this issue no longer makes you self-conscious. For many people, teeth whitening treatment will be the right response for discoloration. However, for patients who are dealing with intrinsic discoloration, we can recommend a different approach to ensure the right results are enjoyed.
Are You Tired Of Feeling Self-Conscious Due To Teeth Stains?
Teeth stains can be easy to pick up, and they can be surprisingly hard to remove, particularly those older stains that have settled over time. While store bought treatment options are available, they can have less impact than you expect, leading to dissatisfaction. It can also be less effective to take on discoloration on your own because you can require something that will help with intrinsic discoloration and not stains. After a careful review, we can determine how the right cosmetic dental procedure can help you!
We Provide Whitening Treatments That Can Fight Tough Enamel Stains
A professional teeth whitening treatment can be performed in our office, or we can prepare a kit that you can use in the comfort of your home. The take-home kits that we provide include potent bleaching gels and whitening trays that make daily applications easier. Over the course of your recommended treatment, you can fight tough stains by regularly applying bleaching gels that brighten enamel. You also have the option of scheduling a procedure in our office. With just one appointment, we can brighten your teeth by many shades and give you a welcome confidence boost!
Reviewing Other Cosmetic Services That We Provide
There are different solutions we provide to patients who come to us with cosmetic concerns. It may surprise you to hear that teeth whitening treatment is not recommended for your dull smile. We can recommend a different approach when there are signs that indicate you need work done to resolve problems with intrinsic discoloration. We can hide this problem by placing porcelain veneers, which can also help to make your smile more symmetrical by hiding any other flaws you have.
Talk To Your Omaha, NE Dentist About Brightening Your Dull Smile!
Through treatment to make your dull smile look whiter and brighter, we can help you change your confidence in your smile! If you would like to find out more about how we can take care of you, please contact your Omaha, NE, dentist, Dr. Pietrok, by calling (402) 330-2243.