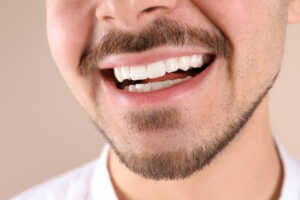 There are many reasons to take dental problems seriously. One is that the damage from a cavity will not be reversible, which means the effect it has on your tooth will not be something you can simply expect to heal on its own. Protection in the form of a dental filling or dental crown will have to be provided as part of your treatment. At our Omaha, NE dentist's office, we can offer support with restorations that help you feel confident in your bite health and appearance. We can also make your care surprisingly convenient by using technology to produce crowns in our office that are secure, dependable, and lifelike. Because they are made on-site, they can be placed in as little as one appointment!
Durable Dental Restorations Can Take Less Time To Make And Place Than You Realize
If you find yourself with a cavity so severe that a dental crown is necessary, you may expect treatment to take place over several visits. This is because many practices have third party dental labs create these restorations. The resulting work can offer support and even cosmetic benefits, but waiting means depending on a temporary crown that can prove less than comfortable. At our office, we can provide the right results for your treatment while we also supply you with a shorter procedure. This is because we use CEREC technology to craft crowns on-site!
Receiving Your Same-Day Dental Crown
We have the means to digitally measure teeth, create models for custom crowns to support them, and then produce them with an in-office milling machine. Each of these steps can fit into a single appointment, so you can have the long-term protection that you require without a frustrating wait. In addition to providing convenience, the digital imaging technology we depend on can make planning more comfortable while also producing remarkably detailed measurements.
We Can Help You Prevent Problems That Require Restorations
Through your consistent oral health exams and your daily routine, you can make problems that require crowns and fillings less likely to occur. Between your appointments, make sure that you brush at least twice a day and floss at least once, as doing this will fight the bacteria and food particle buildup that leads to problems. You should also take care to consistently book exams; going too long without a dental checkup and cleaning makes complications from decay more likely.
Talk To Your Omaha, NE Dentist About Protection From A Same-Day Crown
Through treatment with a same-day dental crown, we can help you deal with a potentially serious oral health issue while minimizing your time in care and preserving your appearance! If you would like to find out more, contact your Omaha, NE, dentist, Dr. Pietrok, by calling (402) 330-2243.