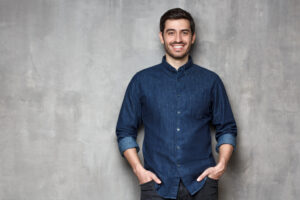 It is hard to overstate the importance of properly taking care of a tooth that is in poor condition. A serious cavity or physical injury will pose an infection risk, and there is also concern around your ability to maintain your natural and comfortable bite function. If you want to have the right kind of protection and maintain confidence in your appearance, you can talk to your Omaha, NE dentist about treatment with a CEREC-made crown. Through CEREC technology, we are able to produce crowns in our office in just one appointment. This means you have a lifelike and durable restoration, and you can enjoy it in less time than you might think possible!
What Can You Really Expect From A Same-Day Crown?
Is a same-day crown really able to offer more benefits than just convenience? If you receive this kind of restoration, you can have your tooth fully protected in just one appointment. As a result, you can feel more confidence in your ability to bite and chew, and your ability to smile with confidence, while having a surprisingly convenient treatment.
Placing Your CEREC Crown
Because we have CEREC technology in our office, we are able to remove the need to have a third party lab produce the dental crown that will cover your tooth. Instead, we will produce it on site with technology that we maintain in our office. Before that production can take place, you will have your tooth digitally measured, which gives us the measurements that we need to produce a restoration that is the right shape and size. After the measurements are gathered and the restoration is digitally designed, you can have the restoration produced and placed. CEREC crowns are made with ceramic, so this procedure will offer meaningful cosmetic benefits as well as functional support.
Can A Dental Crown Offer Cosmetic Benefits?
Cosmetic dentistry focuses on treatments that improve patients' appearance. There are times when physical injuries can be treated with these services rather than restorative treatments. With a lifelike CEREC dental crown, you can see cosmetic benefits, but there are also functional benefits to enjoy as well. Crowns restore your ability to maintain a natural bite function just as they can protect vulnerable tooth structure against new forms of damage.
Talk To Your Omaha, NE Dentist About Treatment With Same-Day Crowns!
Through the placement of a same-day CEREC crown, you can have a tooth fully restored in less time than you expect, and you can look forward to functional protection as well as support for your smile! Our practice is happy to care for your smile in this and other beneficial ways. If you would like to find out more about how we can take care of your tooth and smile, please contact your Omaha, NE, dentist, Dr. Pietrok, by calling (402) 330-2243.