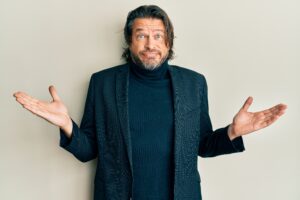 When your goal is to show off a more attractive smile, it can seem as though cosmetic dentistry is the obvious correct path. This is often true, and thanks to the different treatment options our Omaha, NE dentist's office can provide, we can make sure you have the right results and the right patient experience. That being said, it is important to know if you need something done to address a possible oral health issue connected to your cosmetic trouble. In the event that a misshapen, damaged, or otherwise troubled tooth needs restorative work, we do have the option of placing a dental crown that can positively change how it looks while it also protects its health.
There Are Different Treatment Options That Can Tend To Issues With Misshapen, Damaged, Or Otherwise Flawed Teeth
We understand that patients will come in and express different goals regarding cosmetic dentistry. For many, the right care will take on problems with teeth that stand out because they are misshapen, damaged, or seem to stand out for other negative reasons. In these cases, we do have cosmetic treatment options that can help. However, if the problem affects your health and bite as well as the way you look, it can be a better idea to move forward with the placement of a dental crown.
Using Cosmetic Services To Correct Flaws
Different cosmetic dental services can make noteworthy and long-lasting changes surprisingly accessible. For example, we can change a tooth's shape, size, and color through dental bonding and contouring work. We also have the option of placing a porcelain veneer. Veneers, like crowns, are custom restorations that can make teeth more attractive. What separates them is that veneers only have to cover the front surfaces of teeth while crowns must completely cover teeth above the gumline.
Taking Care Of Vulnerable Teeth With Crowns
A dental crown can ensure that your tooth is protected if you have a problem that affects more than just the way you look. If it is too small to provide the right bite support, if it is injured, or if it is badly blemished and requires more coverage, we may suggest that you have this kind of restoration set to provide the cosmetic changes you want.
Talk To Your Omaha, NE Dentist About Treatment For Your Troubled Tooth
Treating your troubled tooth will give you renewed confidence in your appearance. What you can learn is that there are different services we provide that boast different advantages. Whether you want to see what a conservative cosmetic procedure can do or hope to make meaningful changes that also preserve your oral health, please contact your Omaha, NE, dentist, Dr. Pietrok, by calling (402) 330-2243.