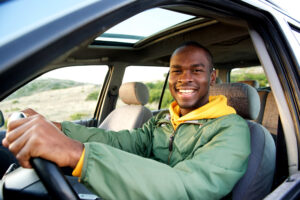 If you choose to do something about the color of your smile, you should know that your Omaha, NE dentist's office can make effective options for care available to you. Professional whitening treatments can deliver results that exceed what you can expect from store bought alternatives. We can make it even easier to see the improvements you want because we offer a choice of either in-office or take-home care. With a personalized whitening treatment kit, you can make your smile brighter by consistently performing care in the comfort of your home. If you hope to see results sooner, you can schedule an in-office procedure that we can complete in just over an hour.
Are You Ready To Make Your Teeth Whiter And More Attractive?
By doing something about teeth stains that have accumulated over time, you can see to it that you have a brighter, more attractive smile to share with the world. The particles that foods and drinks leave behind can cause our teeth to appear dull and unhealthy, leading to understandable embarrassment. People with significant staining can become uncomfortable with the idea of showing off their smile. While there are whitening agents that you can find on your own at your local grocery store or pharmacy, you should know that it can take a professional treatment to see meaningful improvements. Fortunately, our practice can make it easier to arrange a professional teeth whitening treatment by providing two different approaches for patients.
Selecting The Teeth Whitening Treatment Approach That Best Fits Your Needs
People who come to us for teeth whitening treatment can select to either take home a personalized teeth whitening kit or arrange an in-office appointment to fight discoloration. An office appointment can be finished in just over an hour; the outcome of the procedure can give you significant improvements to your appearance. With the take-home teeth whitening treatment kit, you can fight discoloration over a series of daily sessions to brighten your enamel. Because you have more control over this option, you can have an easier time fitting it into your schedule.
Looking At Other Cosmetic Treatment Options
There are different services that we can recommend to patients who want to do something about dental discoloration. Your options for care include work to restore teeth with custom porcelain veneers. These thin restorations can improve the color of your smile, too, and they can take on dental damage, problems with tooth shape, and more.
Talk To Your Omaha, NE Dentist About Teeth Whitening Treatment!
Through a professional teeth whitening treatment, we can help you fight embarrassing problems with dental discoloration that have robbed you of confidence. If you would like to learn more about what we can do for you, please contact your Omaha, NE, dentist, Dr. Pietrok, by calling (402) 330-2243.