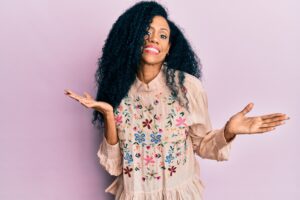 As you accumulate stains on your enamel, it can become increasingly difficult to feel comfortable with your smile. The discoloration that you observe can make you unhappy with your smile, as it can seem to age you and present you as less healthy than you are. What can be particularly frustrating is how you are not able to make meaningful improvements to this problem on your own. Fortunately, you do not have to take on this issue by yourself. With a professional teeth whitening treatment offered by your Omaha, NE dentist's office, you can see welcome improvements and regain confidence in how you look! There are actually different strategies that can help with this issue—we can send you home with a personalized teeth whitening kit, or we can resolve the problem with a single office treatment!
Are You Bothered By The Color Of Your Teeth? We Can Help!
Many people begin to feel discouraged as they see how their teeth have dulled over time. Losing confidence in your smile because of discoloration can be frustrating, particularly when your own efforts at fixing the matter fall short. What you can do to address this is arrange a professional teeth whitening service. Our practice can use potent bleaching agents that you will not have access to on your own. Whether you prefer to tackle this issue at home or with an office appointment, you can see significant improvements from your cosmetic dental work that give you a sustained confidence boost!
Planning A Procedure To Make Your Smile Brighter
What can you do to make your teeth look whiter and brighter? One approach will require just a single office appointment. At that appointment, we will apply the bleaching agents used to fight discoloration and resolve problems with stains. This material's effects will be stimulated in order to produce results in a shorter time, which is why you can have the outcome you want in just a single visit to our practice! Another approach will see you take home a kit that is specially prepared for your use. In the course of your daily applications, you can make your smile brighter and more attractive while remaining in the comfort of your home!
Talk To Your Omaha, NE Dentist About Your Teeth Whitening Treatment Options
Through the decision to arrange professional cosmetic dental work, you can see meaningful changes to your appearance. One of your options for care is the performance of a teeth whitening treatment. By either taking home a personalized whitening kit or undergoing in-office care, you can see meaningful improvements with a surprisingly convenient approach to care! If you want to learn more about this or any other service, call our Omaha, NE dentist's office today at (402) 330-2243.