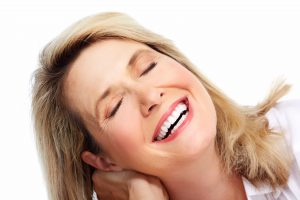 It seems safe to assume that you want your dental work to both preserve your smile and provide lasting protection for a vulnerable tooth. With that said, you can also be happy to see these results in the shortest time possible. At our Omaha, NE dentist's office, we have access to technology that enables us to have custom dental crowns ready for our patients after just one appointment. Our equipment can digitally measure your tooth, design your restoration, and even produce it on-site. Because of this, we can move forward with treatment to restore a tooth affected by decay or a physical injury.
We Can Complete Your Restorative Work In Less Time Than You Expect
Restorative dental work provides protection for teeth in poor health. With the right approach to preventive care, you can count on a custom restoration to support your smile and oral health for many years. Because you depend on a filling or crown for such a long time, it is important to make sure that it fits comfortably, and that it will remain secure even as you rely on a restored tooth to support your bite. While other practices need third party labs to produce crowns for them, we have all of the equipment needed to create and place custom, lifelike dental crowns at our location.
Receiving Your Custom Dental Crown
CEREC technology makes it possible for us to produce and place lifelike restorations in just one appointment. At your visit, we will use digital technology to both measure your tooth and develop a digital design of a crown that is just right for it. With that design ready, we can produce your crown in an in-office milling machine. This process leads to the creation of a restoration made with lifelike ceramic, a substance that can effectively imitate healthy dental enamel!
What To Look Forward To After Your Procedure
Whether you need a dental filling or a dental crown, your restorative dental work will let you leave our practice feeling confident in your smile and oral health. Treatment can move forward without altering the way you look, so even a problem with one of your front teeth can be addressed without causing any cosmetic concerns. These restorations are strong enough to hold up against years of biting and chewing pressure, so you will not have to worry about a forced change in your bite movements.
Talk To Your Omaha, NE Dentist About Receiving A Same-Day Crown
With a same-day dental crown, you can have a potentially serious problem with your smile resolved in a short time, and without an unwelcome change in your appearance of dental function. If you would like to find out more about how we can take care of you, please call our Omaha, NE, dental office today at (402)330-2243.