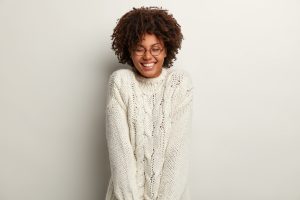 When you have a problem with your oral health, prompt care can bring about several benefits. It can be a relief to know that the issue that sent you to your dentist's office is fully resolved. It can also be nice to know that your tooth is no longer in a vulnerable state, which means you can bite and chew without difficulty. At our Omaha, NE dentist's office, we can shorten the time it takes to complete restorative care because we rely on CEREC technology to create our full and partial crowns. These restorations can provide important support after a cavity forms, or after an injury permanently damages your enamel.
How Full Crowns, Inlays, And Onlays Restore Teeth
We offer inlays, onlays, and full crowns when patients have problems that require more support than a dental filling can offer. Inlays and onlays are partial crowns that cover a portion of your tooth without completely enveloping it. When necessary, a full crown can provide full coverage of the structure above your gum line. The presence of your restoration can keep a damaged area covered, and it can support your ability to apply bite pressure.
Receiving Your Same-Day Restoration
The CEREC technology that we rely on to create restorations can have lifelike crowns ready for placement in just one appointment. Digital technology can evaluate your tooth to take the measurements we need to provide a restoration that fits properly. With these measurements gathered, we can then digitally create your inlay, onlay, or full crown before producing it in a milling machine located in our office. Once it is ready, we can fit it over your tooth to provide long-term protection that will not alter your appearance.
How Our Practice Can Help You Avoid Future Oral Health Difficulties
While the placement of a dental crown is important for restoring a person's oral health, we want patients to remember that we are here to do more than just address problems that have already formed. Every regular checkup gives you the opportunity to enjoy preventive care, including a thorough teeth cleaning to remove plaque and tartar before they can cause difficulties for your oral health. We can also catch cavities when they only make treatment with a dental filling necessary.
Talk To Your Omaha, NE Dentist To Receive A Custom Crown!
Through treatment with a custom inlay, onlay, or full crown, we can permanently restore a tooth that is in poor health. Pacific Hills Dental is ready to provide a range of restorative, preventive, and cosmetic services to people in and around our community. To find out more about how we can take care of your smile, please call our Omaha, NE, dental office today at (402)330-2243.