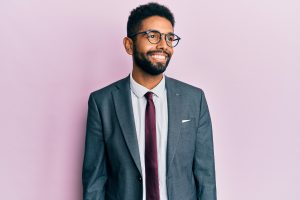 For the month of May, Pacific Hills Dental is offering discounts on our teeth whitening treatment options! From now through the end of the month, you have the opportunity to take home a customized whitening kit, or arrange an in-office bleaching treatment, at special reduced prices! By taking advantage of this deal, you can make sure your brighter, whiter smile is ready to show off for the summer. Professional whitening treatments rely on potent bleaching agents that can remove stains that have accumulated over time. For those who have grown self-conscious about their teeth, and those who have been let down by store bought treatments for discoloration, this is a great opportunity to enjoy a meaningful confidence boost!
We Have Exciting Discounts On Teeth Whitening Treatment Options
Our teeth whitening special offers provide discounts for treatment in our office and access to a whitening kit you can use in the comfort of your own home. The cost to take home a kit yourself and fight discoloration is reduced to $165. For those who want to schedule in-office treatments, we are running a deal where three bleaching sessions can be arranged for just $485. To tackle serious concerns over discoloration, we can recommend both in-office and at-home care. We are currently providing this option for care at a reduced rate of $400.
Choosing Professional Treatment Over A Store Bought Kit
By using a professional cosmetic dental treatment instead of a store bought product, you can enjoy results that may have seemed beyond your reach. A product found on the shelves of your nearest grocery store or pharmacy can have limited impact on the way you look. Because the whitening agents they use are less potent, they can fail to remove stains that have built up over time and settled into your enamel. With a professional treatment, you can enjoy more drastic changes by making more significant improvements to your appearance.
When Can I See Results From My Treatment?
You can see the results of your whitening efforts in a surprisingly short time. The take-home system calls for daily applications of whitening gels using custom trays provided to you by your dentist. Patients often have their desired improvements after just ten days of daily sessions! We can work with you on scheduling your three-visit session so that you have changes in a short time.
Talk To Pacific Hills Dental About Our May Teeth Whitening Special!
Pacific Hills Dental is excited to offer up our May Teeth Whitening Special to our patients! We are currently offering deals on both take-home and in-office care to brighten smiles. If you want to learn more, or if you have questions about any other cosmetic procedures that we provide, please call our Omaha, NE, dental office today at (402) 330-2243.