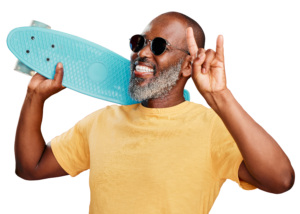 The maintenance of your smile is important for a variety of reasons. After all, you use your mouth throughout the day, and for more than just chewing. Your first impressions serve as a large part of your social and professional existences, so make the effort in continuing to have a gorgeous appearance. One of the most helpful ways of this is through your ongoing care.
Your regular visits to the dentist at Pacific Hills Dental in Omaha, NE are a necessary part of keeping your teeth safe from infection. In addition to your visual examination, you will receive a dedicated cleaning of your smile. The thorough removal of plaque and tartar can help you to feel better right after your appointment, and this process gives you the tools you need to improve your home care. Even with the appropriate amount of time spent in your brushing and flossing, you may struggle with appropriate technique. Learn about your blind spots at your cleaning and examination with our team!
Tooth Decay Is A Common Problem, So Take The Steps To Avoid Damage
The structures of your mouth grow in a way that is designed to block bacterial growth. Your enamel is the hard surface of your teeth, and it has duties beyond chewing. This material serves as a durable barrier to keep the more vulnerable areas beneath safe from harm. When your enamel suffers damage, you could be susceptible to an infection within your tooth.
In order to give yourself the tools you need to fight infection, you need to keep up with your home care. Be sure to brush at least twice a day, and always before bed. If you have a midnight snack, pieces of food can stay in your mouth for hours, growing bacteria until you brush again in the morning. You cannot handle all of your care, though, so take the time to speak with a dentist.
Remove Your Bacterial Accumulation To Help Prevent Cavities
Adults and children alike require a dental cleaning and examination every six months, and sometimes more frequently, depending on your needs. The schedule that your dentist outlines gives you the ability to track changes to your smile, and identify problems as they develop.
When bacteria form, they produce an acidic waste in the form of a film called plaque. This process also helps you to have a mouth that feels fresher, through the removal of plaque and harder tartar. This material will stay even after you brush, so come in for a cleaning!
Taking Your Prevention Seriously In Omaha
For more information or to schedule your appointment, give us a call at Pacific Hills Dental in Omaha, NE at (402) 330-2243. Feel better with a cleaner smile and take the time to learn more about the areas where you can improve your home hygiene care.