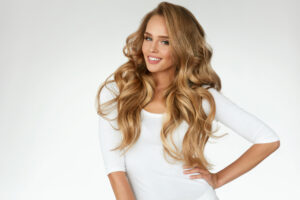 There are different reasons why some people try to keep their smiles hidden. Whether they have many significant cosmetic concerns or a single seemingly small issue, any flaw that affects a tooth can draw unwanted attention and lead to embarrassment. The good news is that you can do something about this while minimizing the overall changes to your tooth structure. At our Omaha, NE dentist's office, we can recommend different services, including services that use porcelain veneers to help you. With these thin, surprisingly strong restorations, we can make corrections that positively change tooth shape, size, and color after just two appointments!
A Single Flaw Can Significantly Disrupt Your Smile
While it can be frustrating to have several unflattering smile flaws, it can take just one to disrupt your appearance. That single issue can rob you of facial symmetry, and it can be a focal point you would prefer people ignore. What you should know is that cosmetic dentistry can be effective for treating both significant and single esthetic issues. With porcelain veneers, you can hide issues like discoloration, damaged enamel, and more in just two appointments, something that can lead to remarkable overall changes.
Using Porcelain Veneers To Correct Issues With Your Appearance
With porcelain veneers, we can take care of smile problems by capping less attractive teeth with thin, durable shells that will cover their front surfaces. The process for putting them in place occurs over two appointments. At the initial visit, we can perform preparatory work to determine the right shape and size for your restorations, and we can provide any needed preparatory work to make sure they are secure when placed. You will return once these restorations are ready for you. The process of affixing them is a permanent one, which means you will have lasting benefits from this one procedure!
What Are Your Other Options For Cosmetic Treatment?
There are different cosmetic procedures that we can recommend to patients who want to explore their treatment options. As an alternative to veneers, we can discuss the advantages of tooth bonding and contouring work, which can hide flaws without permanent restorations. Instead of placing veneers or crowns, we can carefully reshape teeth and use a resin substance to cover problems with enamel color or condition. For many patients, this is a smile solution that we can complete in as little as one appointment!
Talk To Your Omaha, NE Dentist About Treatment With Veneers!
By placing veneers to hide smile flaws, we can take on problems with your appearance that have robbed you of confidence. This is a solution that provides lasting value while minimizing the overall changes required to make meaningful changes. To find out more about our practice and the services that we offer, please contact your Omaha, NE, dentist, Dr. Pietrok, by calling (402) 330-2243.