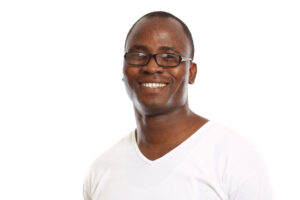 Are you eager to make changes to your smile? Many people can point to at least one change they would like to make to the way their teeth look. However, they can hold back on seeking cosmetic work because they do not know what to expect from it. You may worry that the right changes will take too much work, or that your results will be short-lived. The good news is that your Omaha, NE dentist's office can make many welcome changes to your appearance with just one procedure. Through the placement of dental veneers, we can take on multiple problems with your smile at one time. In addition to providing impressive overall changes, we can deliver results that last, as your veneers will be made from a remarkably strong porcelain that can hold up against years of friction from biting and chewing.
Do You Lack Confidence In Your Appearance Because Of Smile Flaws?
Even minor problems with a person's smile can be enough to take away their confidence in how they look. Our teeth can attract considerable attention whenever we smile or speak. Because of this, it can be hard to keep an issue with the shape, size, or color of your teeth hidden from view. Rather than continue to let this affect your overall confidence, you can explore different cosmetic services that offer lasting benefits. One option is to take on flaws through the placement of porcelain veneers, which let you make many improvements with conservative restorations that only cover the front surfaces of teeth.
Discussing Your Treatment With Porcelain Veneers
Through cosmetic treatment with custom porcelain veneers, we can make remarkable improvements to the way you look whenever you smile and speak. Discoloration, visible damage, and even naturally occurring issues with the shape, size, and positions of teeth can be corrected in this way. Your restorations will be placed on the front surfaces of your enamel after conservative preparatory work takes place to make space for them. They will be designed with your specific goals in mind, and with care to make sure they look natural when in position. Once they are bonded to your enamel, you can show off remarkable overall changes to the way you look!
We Offer Several Approaches To Smile Care Through Cosmetic Work
While porcelain veneers are a popular means of making smile improvements, they are not the only service that we can provide. We can also directly take on discoloration through teeth whitening treatment. If you want to correct issues with tooth shape and size more conservatively, we can recommend tooth bonding and contouring work.
Talk To Your Omaha, NE Dentist About Treatment With Porcelain Veneers
Through the right cosmetic service, our practice can help you enjoy remarkable and long-lasting smile improvements! To learn more about the positive impact of veneers and other forms of care, contact your Omaha, NE, dentist, Dr. Pietrok, by calling (402)330-2243.