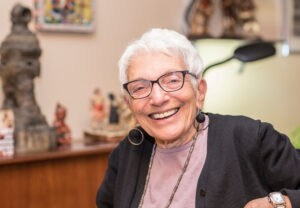 Until you do something about tooth loss, you can feel embarrassed by your appearance, and you can have a harder time biting and chewing food without feeling discomfort. When you think about what your options are for prosthetic treatment, you may assume that the right service is only meant to address the impact of tooth loss on your appearance. However, with a dental implant put in place to hold your restoration, you can actually enjoy important improvements in bite support as well as improvements for your appearance. Our Omaha, NE dentist's office is here to help you if you want to close a gap left by a missing tooth and enjoy better bite strength, cosmetic benefits, and oral health support.
The Frustration Of Living With An Incomplete Smile
An incomplete smile can make you self-conscious about your appearance, create difficulties for your bite function, and even make you vulnerable to more tooth loss troubles. Until something is done about this problem, these issues can continue to affect you, and they can be more difficult to deal with as they worsen. An appointment with your dentist can provide helpful information on the benefits of restorative treatment, including prosthetic work with a dental implant to provide support.
Discussing Implant Dentistry And Its Benefits
Through implant dentistry, we can help you regain confidence in the way you look, in your ability to bite and chew, and in your ability to maintain a healthy, problem-free smile. The implant itself resides in your jaw after a careful surgical placement. Before that placement occurs, we take care to evaluate you to determine just the right placement angle and location. After you heal from treatment, you will return to our office so that we can set your custom dental crown (or other prosthetic).
Life After Your Smile Is Fully Restored
When the work to fully restore your smile is complete, you can feel more comfortable with your appearance, find it easier to enjoy foods that were previously hard to eat, and feel better about your overall oral health. To make sure that there are no issues with your prosthetic, keep up with good oral hygiene habits at home, and see your dentist for regular exams. We can evaluate your prosthetic when we review your smile so that any early warning signs of trouble are caught and resolved.
Talk To Your Omaha, NE Dentist About Implant Dentistry
Through the work of restoring your complete smile with an implant-held restoration, our practice can help you move on from an issue that has hurt your confidence, your oral health, and your dental function. If you want to learn more or schedule treatment, contact your Omaha, NE, dentist, Dr. Pietrok, by calling (402) 330-2243.