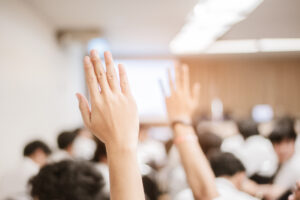 If you want to finally put an end to the problems tooth loss has created for you, our Omaha, NE dentist's office is ready to help. Many who are interested in prosthetic dental work can find dental implants offer many important forms of support. Through this approach to restoring your smile, you can enjoy more stability for your restoration, and you can count on protection that helps sustain your oral health while also improving your bite strength. We are happy to answer questions that you have about the benefits of this treatment approach, and about the process of placing and restoring an implant.
Why Treatment For Tooth Loss Should Be A Priority
One thing to keep in mind is that the longer you wait to do something about tooth loss, the more this issue can impact your quality of life. What can happen over time as you continue to live with an incomplete smile? You can find it difficult to bite and chew, and you can find that you are more vulnerable to the loss of neighboring teeth, as they have less support than they should. You can also experience problems with the loss of jawbone density, something that an implant's presence can address. If too much deterioration occurs, it can affect your ability to start prosthetic work.
How Dental Implants Improve Your Smile And Dental Health
A dental implant acts to stabilize a replacement tooth and keep it secured to your jaw. It is placed in the same space where your tooth's roots were once supported. To make sure it is in the right position and set at the right angle, we will perform a careful evaluation. When it is in its appropriate place, it will support neighboring teeth roots and keep them stable, and it will help you by keeping your restoration set so that it can provide bite support.
What To Expect After Your Procedure Is Completed
After your smile is fully restored, you can enjoy better bite health, more protection against tooth loss, and a welcome smile improvement. Over time, your implant can even create stimulation in the surrounding bone tissues so that you are not vulnerable to issues with jawbone resorption! To make sure you continue to enjoy the right support from your restoration, your dentist will evaluate it during your routine oral health exams.
Discuss Your Questions About Dental Implants With Your Omaha, NE Dentist!
By receiving answers to your questions about implant dentistry, you can find out about a restorative treatment capable of giving you back your full, confident smile. This service can also help you enjoy welcome improvements in your bite strength and oral health. For more information, or to start planning your care, please contact your Omaha, NE, dentist, Dr. Pietrok, by calling (402)330-2243.