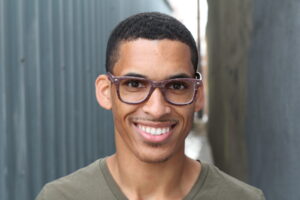 Is your smile as bright now as it was at the beginning of the year? Have you observed changes in your appearance over the past few years due to the pickup of stains? Many people start to wish they could show off a whiter smile as their discoloration worsens. At our Omaha, NE dentist's office, we can actually provide two different options for teeth whitening treatment. You can take home a kit that is prepared for you and fight discoloration at home, or you can plan on visiting our office for treatment!
Have You Become Concerned About The Color Of Your Smile?
Many people start to grow concerned about the color of their smile as they age. Even after you make changes in your diet to avoid picking up new stains, you can struggle to fight stains that already accumulated on your enamel. It can prove difficult to fight this problem on your own, as the products available to you at your nearby grocery store or pharmacy can have less impact than you hope to see. The good news is that you still have access to a treatment that you can perform on your own. Our office provides customized take-home treatment kits, and we also welcome patients to schedule in-office teeth whitening.
Deciding If You Want An In-Office Whitening Treatment, Or A Procedure That Takes Place At Our Practice
Both in-office teeth whitening treatment and whitening procedures that are used at home can have remarkable effects on the way you look. The kits that we supply our patients are designed to make at-home care easy as well as effective. Patients pick up bleaching agents as well as trays that make their use easier. If you choose to have treatment in the office, you can see your desired results in less time. After just one visit, you can come away from our practice with dazzling improvements!
Should You Look Into Other Cosmetic Procedures?
There are several cosmetic dental procedures that we offer to patients who want to do something about their smile flaws. These services can even take on intrinsic discoloration—this is a form of discoloration that even professional whitening agents can fall short of effectively treating. With porcelain veneers or a tooth bonding and contouring procedure, you can address this as well as problems with the shape, size, and alignment of teeth.
Talk To Your Omaha, NE Dentist About Teeth Whitening Treatment!
Because you have options when you want to whiten your smile, you can have an easier time committing to treatment to fight teeth stains! If you would like to find out more about how you can improve your appearance, please contact your Omaha, NE, dentist, Dr. Pietrok, by calling (402)330-2243.