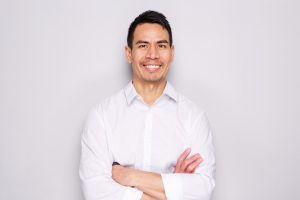 You may not be alone in wanting whiter teeth, but you may be unsure of how you—or anyone—should go about dealing with this problem. Is it a good idea to just pick up a whitening kit from your local grocery store or pharmacy, or is this something you should entrust to your dentist? At our Omaha, NE dentist's office, we can advise you on what cosmetic service or services might be right for you. If your goal is to make your smile brighter, we can certainly discuss the advantages of professional teeth whitening treatment. With that said, there are times when a different approach is beneficial. If your teeth are affected by changes within your tooth structure, we can instead discuss services to address this problem.
Do You Feel Embarrassed By Your Dull Or Discolored Teeth?
Many people have some embarrassment over the color of their teeth, as they can become dull and discolored as the years pass. If this is an embarrassment that you share, know that the right help is available. Unfortunately, many people decide to try store bought whitening agents before turning to their dentist for assistance. These treatments can make some changes, but there may be deeper and tougher stains that affect your smile than these products can address. It is also possible for changes that affect your tooth structure to alter your smile color.
Arranging A Teeth Whitening Treatment
You can take home a whitening kit that is prepared just for you, or you can make plans to come in for a one-visit teeth whitening treatment. To produce results in such a short time, our in-office services include the use of a special light to activate the gels we apply to your enamel. Your take-home kit will include potent bleaching gels in addition to trays that make the application of these gels easier.
Look At All Of Your Options For Cosmetic Care
What should you do if you need to address intrinsic discoloration, or if you want to do more than just make your teeth whiter? We can talk to you about the other services that we offer patients interested in cosmetic dental work. You can be impressed by just how much good one treatment can do. For example, we can use porcelain veneers to take care of discoloration, hide damage to your enamel, and improve on tooth shape and size.
Talk To Your Omaha, NE Dentist About Making Your Smile Whiter
If you are someone who is ready to show off a brighter, whiter smile, we can help! Our practice is ready to discuss teeth whitening treatment as well as other cosmetic procedures capable of addressing this and other concerns. If you would like to find out more about what we can do for you, contact your Omaha, NE, dentist, Dr. Pietrok, by calling (402)330-2243.