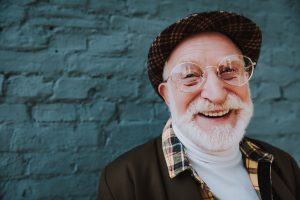 Once tooth loss occurs, it can be difficult to feel comfortable with your appearance, and it can become harder for you to bite and chew without some awkward adjustments. Going without treatment can lead to more losses, the onset of TMJ pain from your compromised bite, and even the inability to maintain a varied, nutrient-rich diet! You also have to worry about your jawbone health, as the loss of teeth roots robs you of support for the bone. Our Omaha, NE dentist's office is ready to help you take on tooth loss in a way that can provide lasting benefits. We can recommend implant dentistry, an approach that supplies you with an artificial root that can make your replacement tooth more stable as well as more capable of supporting your bite.
Problems That Tooth Loss Can Cause
There are many issues associated with tooth loss that you can experience, and they can actually worsen with time. The immediate impact can leave you self-conscious about your smile, which you can be reluctant to show off for fear people will see the gap your absent tooth has left behind. You can also find it uncomfortable to bite and chew without making changes in your jaw movement, something that can lead to an increase in pressure and joint discomfort. As time passes, you may have a harder time avoiding tooth loss, as the teeth at either side of your gap will have less support.
Planning Your Dental Work With Implants
Implant dentistry addresses something that other forms of prosthetic treatment do not:  While dental brides and dentures can close a visible space, they do not provide replacements for lost roots. The implant you receive will occupy the space where roots were located, which supports your jaw health and helps stabilize neighboring teeth. The restoration that you receive will have more support with this arrangement, which can restore your natural bite function and lower your risk for developing TMJ issues.
Making Prosthetic Treatment Part Of A Larger Plan To Restore Your Smile
Patients who need help to deal with tooth loss may have other issues that require restorative dental work. If so, we can talk to you about how treatment can benefit you. Restoring damaged or cavity-affected teeth will prevent complications while improving your dental function. Because we use restorations that can imitate healthy enamel, this work can also have a positive effect on the way you look.
Talk To Your Omaha, NE Dentist About Your Smile Restoration
Pacific Hills Dental is ready to help patients who have suffered tooth loss and hope to replace missing teeth in a way that supports both their smile and overall oral health. If you have questions, or if there is anything else that we can help you with, call our Omaha, NE, dental office today at (402)330-2243.