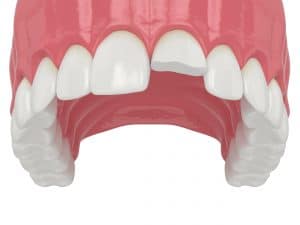 Did you know that we have a conservative treatment option to address a wide array of esthetic issues? From chipped teeth to permanent stains, we can help transform your smile in only one visit. In today's blog, your Omaha, NE, dentist will look at the benefits of restoring smiles with dental bonding and cosmetic contouring.
The Dental Bonding Procedure
With dental bonding, we employ the same metal-free filling material we use to treat tooth decay. A blend of glass and acrylic, this material can be shaded to match the surrounding tooth structure, and is also safe for people of all ages. We may use the material to mask permanent teeth stains, the kind that would not otherwise respond well to teeth whitening. We can also lengthen teeth worn down by chronic teeth grinding, or provide repair for minor chips and cracks. Placement has also closed gaps between teeth too.
The procedure starts with the removal of all decay and a thorough cleaning of the tooth. We apply the material in several layers. As we expose the material to a special light, we begin sculpting and shaping the composite resin. Once the material is cured, we polish the tooth to provide a more lifelike appearance. The entire process only takes one visit!
Contouring Your Smile in the Same Visit
Contouring takes a very different approach. We don't add any material to the tooth. Instead, we address minor esthetic concerns by sanding and buffing away small sections of outer structure. With contouring, we have the ability to address pointed or sharp teeth, repair minor chips, and reshape overly large teeth to better blend with the smile. We also smooth pits, grooves, and rough patches in the surfaces of the teeth.
Smile Makeovers and Preventive Care
We may combine these procedures with teeth whitening to ensure our repairs match your brightest smile. By combining them with one or more cosmetic treatments, we can provide a complete smile makeover and transform the overall appearance of your teeth. We can also discuss preventive care at home, and visits for routine checkups and cleanings, to prevent issues that impact the beauty of the smile. When you come to our office, we will be following strict health and safety protocols to keep you and your family safe. If you have any questions about our cosmetic treatment options, then contact our team today. We want to help you obtain a smile you can't wait to show off to the world!
Do You have Questions About Cosmetic Treatment?
At Pacific Hills Dental, we want to help improve the overall beauty of the smile. To learn more about our cosmetic treatment options, contact our office at (402) 330-2243 to schedule an appointment with our Omaha, NE, dentist today.