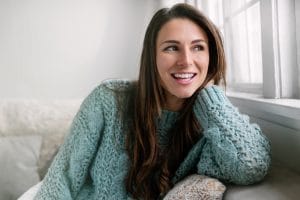 Cosmetic dentistry doesn't just mean teeth whitening. In fact, we have two unique treatments that completely reshape teeth in as little as one visit. In today's blog, your Omaha, NE, dentist looks at how we use dental bonding and contouring to correct a host of common esthetic complaints, including issues with the shape and color of the teeth!
When to Seek Treatment
If you have damaged a tooth, let us know right away. These treatments could repair the damage and return smiles to optimal health and beauty. We also address a wide array of esthetic issues with the appearance of the teeth too. If you have issues with your smile's health and appearance, then please contact our team. We will be following strict health and safety protocols to protect you, including limiting the amount of people in the waiting room, cleaning and disinfecting commonly touched surfaces, and each member of our team will be wearing proper PPE.
Dental Bonding
The bonding process uses a metal-free composite resin to repair the teeth. This is the same material employed in our tooth-colored fillings. The material is a mix of glass and acrylic that we can shade to match the color of the tooth. We start by removing any decay and then thoroughly cleaning the teeth. We then prepare and place the bonding material in several different lawyers. As the composite resin cures under a light, we sculpt and mold the tooth. Finally, we polish it for a more lifelike appearance. In a single visit, we can repair cracks and chips, lengthen worn-down teeth, and close unsightly gaps between teeth. We also address misshapen teeth and even mask permanent teeth stains, the kind that teeth whitening alone may not be able to address.
Cosmetic Contouring
In the same visit, we can also contour your teeth. The process doesn't involve adding any materials to the teeth. Instead, we simply sand and buff the outer structure to correct esthetic issues. We can dull pointed or sharp teeth, address minor chips, and remove pits or grooves in the tooth surface. We also reshape misshapen or overly large teeth. If you have any questions about how we correct common cosmetic complaints in a single visit, then contact our team today. We want to help you enjoy your healthiest smile possible, and one that looks beautiful too.
Do You Have Questions About Improving Smile Beauty?
In one visit, our team is ready to help transform your smile's appearance. To learn more about restoring the appearance of your smile with cosmetic dental care, then schedule a consultation by calling Pacific Hills Dental in Omaha, NE, today at (402) 330-2243. We also serve the residents of Papillion, Elkhorn, La Vista, Millard, and all surrounding communities.