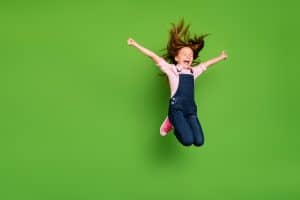 As soon as your child's first baby tooth arrives, tooth decay becomes a serious risk. However, your Omaha, NE, dentist knows how to take steps that help your child maintain stronger smiles and a lower risk of cavities. In today's blog, we're going to discuss how we help children of all ages stay free of tooth decay!
What Causes Tooth Decay in a Child's Smile?
Just like in your smile, your child's teeth are coated in a thin but powerful layer of tooth enamel. The enamel protects the inner structures from bacteria, which could otherwise cause tooth decay or infection. However, particles of food and drink left behind in the smile will be broken down by bacteria, creating plaque buildup that weakens outer tooth enamel. Factors behind a child's cavities include falling asleep at bedtime or nap time with a bottle of cup of milk or juice, consuming foods and drinks high in sugar, and lack of proper brushing and flossing. Kids may also be more likely to develop cavities if they don't see the dentist every six months for a checkup and cleaning.
Fluoride Treatments and Dental Sealants
If we find your child has high risk factors for cavities, we may recommend unique preventive treatments to protect the smile. Fluoride varnish could be applied during each checkup, as this remineralizes the teeth and strengthens the outer enamel. Application only takes a few minutes! Since kids also have trouble reaching the rear teeth when they brush and floss, we can coat them with a special acrylic coating. These dental sealants prevent food particles from becoming trapped between the teeth, so the risk of a cavity developing is lowered significantly. They last for between 5 and 10 years on average, and wear away naturally with time.
Professional Cleanings and Homecare
When you see us every six months, we will remove all plaque and tartar from the teeth and watch for the warning signs of cavities. At home, kids should brush when they wake up and once more before bed, using a fluoride toothpaste and an age-appropriate toothbrush then they do. Make sure your kid's also floss as soon as there are teeth sitting side-by-side, and they may initially need to use a floss pick as they become accustomed to flossing. If you have any questions, then contact our team today.
Do You Have Questions About Children's Dentistry?
Our team understands how to make your children feel comfortable, and help them gain a better understanding of their oral health. To learn more about our approach to children's dentistry then schedule a consultation by calling Pacific Hills Dental in Omaha, NE, today at (402) 330-2243. We also serve the residents of Papillion, Elkhorn, La Vista, Millard, and all surrounding communities.