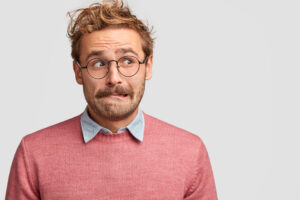 Has your next teeth cleaning already been scheduled? Unless you and your dentist have discussed smile care plans that involve something different, your routine appointments should occur on a semiannual basis. When you miss appointments and fall behind on preventive care, you face several risks, including the risk for tartar accumulation. At our Omaha, NE dentist's office, we can provide positive results for patients who need to schedule their next appointments. During these visits, we can do more than just remove plaque and tartar. As part of your care, we will provide a careful and thorough evaluation to determine if there are any oral health issues that you will need to resolve!
Teeth Cleanings Should Be A Regular Occurrence
You should be in the habit of visiting your dentist's office for routine dental cleanings and exams. When you do this, you can ensure that your smile is staying healthy, you can receive protection against the buildup of harmful tartar, and you can act quickly if any problems are identified. Between these visits and smart oral hygiene habits at home, you can make sure your teeth remain in good condition over time.
What To Expect At Your Next Routine Visit
At a routine visit, you will have your teeth, gums, and oral structures evaluated, and you will also receive a thorough dental cleaning. Cleanings are important because they tend to all areas thoroughly, even those spaces where you can have a difficult time cleaning on your own. They also remove tartar buildup so that these deposits can no longer cause harm for your smile. Tartar can be a frustrating problem in spaces where people can see that it is accumulating, but even in areas that are hard to see, the substance should be removed. If it is not dealt with, you will remain more vulnerable to problems like dental decay and gum disease.
Keeping Your Smile Clean Between Your Appointments
Between your regular dental appointments, you should do your part to protect your smile. Dependable brushing and flossing habits will be important for keeping your smile free from plaque and tartar buildup. They also lower your risk for gum disease and cavities. While these are problems that can be caught and treated early, a better approach to maintaining your oral hygiene can ensure you have no need for restorative dental services at future appointments.
Talk To Your Omaha, NE Dentist About Scheduling Your Next Teeth Cleaning!
During your routine teeth cleanings, you can count on the effective removal of harmful bacteria and food debris that make you vulnerable to problems that can demand more involved services from your dentist. If you would like to learn more about how we can help you take care of your smile, please contact your Omaha, NE, dentist, Dr. Pietrok, by calling (402) 330-2243.