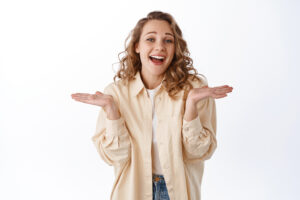 If you are asked about your oral hygiene routine, what smile care efforts would you include in your answer? Beyond brushing, flossing, and making careful diet decisions, you should protect your teeth by keeping a consistent schedule for routine dental exams and cleanings. By doing so, you can protect yourself against the kinds of oral health problems that later require restorative services. At our Omaha, NE dentist's office, we can offer important support during your regular appointments. By doing so, we can help you stay safe from potentially serious threats while also helping you preserve a smile that you can confidently show off!
When Did You Last See Your Dentist For A Routine Checkup?
Unless you are following your dentist's orders by doing something different, you should schedule routine dental exams and cleanings on a semiannual basis. Coming to see us for routine care every six months will give you important ongoing support, which can help you avoid trouble with your oral health and lower your risk for complications. Every regular appointment gives you feedback about the current state of your smile, and it also delivers protection in the form of thorough cleanings.
What Regular Services Do To Protect Your Smile
The cleanings and evaluations provided during your regular dental visits will help you avoid potential issues with your smile over time. When your dentist studies your smile, they can alert you to any troubles with dental decay or gum disease that you have, and can then recommend the appropriate care. While it can be hard to hear that you have a cavity, you can be happy to learn that early detection and restorative dental treatment will preserve more of your healthy enamel. Your cleanings make decay and other problems less likely, as they fight the buildup of plaque and tartar, substances that can make you vulnerable to problems.
Planning Treatment For An Active Oral Health Issue
If you do show signs of trouble during a routine visit, we can respond with the appropriate restorative treatment. A dental filling is the more conservative treatment option available to you, one that only covers a limited portion of your enamel while preserving the surrounding structure. Larger cavities can require treatment with dental crowns, restorations that actually cover teeth above the gum line.
Talk To Your Omaha, NE Dentist To Schedule Your Next Dental Exam
Through your regular visits to see your dentist for checkups and cleanings, you can stay informed about your oral health and avoid potentially serious problems with your oral health. Pacific Hills Dental is ready to see you when you have concerns about your appearance or dental well-being, but make sure you also keep up with scheduled appointments that focus on the preservation of your oral health! If you have questions or wish to schedule a visit, contact your Omaha, NE, dentist, Dr. Pietrok, by calling (402)330-2243.