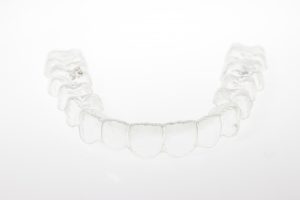 When you start to explore treatment options for crooked teeth, you can learn that there is more your dentist can do than just recommend an adjustment with metal braces. At our Omaha, NE dentist's office, we can provide positive results with clear aligners. By choosing clear aligners over traditional braces, you can enjoy corrective work that is discreet, which can make you more eager to start your adjustment. You can also appreciate how easy it is to remove your appliances at any time they might be in your way. We can help you enjoy a successful treatment by offering Invisalign or ClearCorrect appliances.
Are You Affected By Malocclusion?
Malocclusion is an issue that affects many people. For some, it is a problem they have always worried about. For others, it can be an issue that arose later in life, even if they already underwent orthodontic treatment in the past. Many people hesitate to bring up their concerns about the spacing of their teeth because they prefer not to wear metal braces. What you can find is that your dentist is prepared to help you by providing treatment with clear aligners, which can give you a more positive treatment experience.
Discussing Invisalign Or ClearCorrect Treatment
With either Invisalign or ClearCorrect aligners, we can help you deal with poorly positioned teeth, something that can give you more confidence in your smile and benefit your oral health. Each approach relies on a series of custom-made appliances. You will wear one aligner, then the next, going through each one to make your smile progressively straighter. You are free to take these aligners out when you eat or clean your teeth, so they will not intrude on these practices. With that said, you should be consistent about wearing them throughout each day to ensure you finish moving your teeth by your anticipated treatment end date.
Straightening Your Smile Can Improve Your Oral Health
After you finish straightening your teeth, you can feel delighted to see how much your appearance has changed. However, you should know that this work does more than just help people feel more comfortable with how they look. Correcting problems with gaps and overlaps can also help you improve your bite function. It is also useful for fixing problems with teeth that overlap in ways that make them difficult to clean effectively.
Talk To Your Omaha, NE Dentist About Clear Aligners
With clear aligners, we can help you take care of your smile by fixing embarrassing problems with poor alignment. If you want to discuss the benefits of Invisalign or ClearCorrect treatment, or if you want to discuss any other cosmetic services, please reach out to our Omaha, NE, dental office today at (402)330-2243.