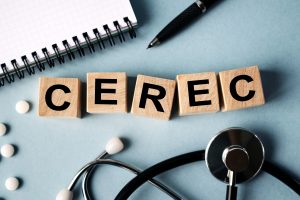 Damaged teeth need protection in order to last throughout your lifetime. Whether a tooth becomes damaged by a physical accident, or as the result of tooth decay, you will want to secure it with a  dental restoration. Dentists can use dental crowns to restore teeth that have suffered a wide variety of damage. Chipped, cracked, and decayed teeth can all be restored and protected with dental crowns. The traditional process for fabricating and receiving a dental crown took a long time. Here's how your dentist can make dental crowns efficient.
Traditional Dental Crowns Required Many Visits
The traditional timeline for receiving a dental crown involved multiple trips to the dentist's office. You would have your initial appointment where your dentist took measurements of your teeth. Then, your dentist would send those measurements off to a lab that fabricated your crown. This fabrication would likely take a couple of weeks. In the meantime, your dentist would fit you with a temporary crown. Your dentist would then remove the temporary crown at another appointment and place the final crown. You may even have to make another appointment for final adjustments to the crown later.
CEREC Technology Makes Dental Crowns Efficient
CEREC technology uses 3D imaging, along with a fabrication machine, to create your dental crown in minutes. If your dentist uses CEREC technology in their office, you can expect to be fitted for a dental crown and leave with your final crown in place, in just one visit. Your dentist will first use an oral camera to create a highly accurate model of your mouth. This complete picture ensures that your dental crown will fit comfortably alongside your other teeth. The measurements are then fed to the fabrication machine, which quickly carves a crown out of dental porcelain in a matter of minutes.
Receiving Proper Oral Care Is Important
Your oral health is important. To ensure the long-term health of your teeth and gums, you need proper treatment. This is especially true in the case of dental restorations, as problems with decay and damaged teeth won't improve until you take action. With an efficient option for dental crowns at your disposal, you can feel comfortable about the process of dental restoration. Before your restorative appointment, ask your dentist if they offer options for CEREC technology at their practice.
ABOUT YOUR OMAHA, NE, DENTIST:
Dr. Cassandra Pietrok and Dr. Tom St. Germain of Pacific Hills Dental believe in ongoing education, and use advanced technology to provide you and your family with high-quality dental care. As a Master and a Fellow of the Academy of General Dentistry, they are uniquely qualified to provide you and your family with a full range of dental health treatments. To make a restorative dentistry appointment for yourself or for a family member, call our Omaha, NE, dental office today at (402)330-2243. We proudly treat patients in Omaha, NE, and all surrounding areas, including Papillion, Elkhorn, La Vista, and Millard.