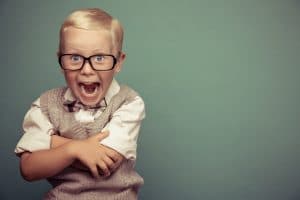 In the next few weeks, children, college students, and yes, teachers, will be returning to the classroom. This also means the beginning of extracurricular activities and other factors that will make finding time to see the dentist difficult. Now is the perfect time for our patients in Omaha, NE to schedule a back-to-school visit!
Checkups and Cleanings
Before you head back, let us take a look at your smile. During an exam, we use advanced technology to obtain a detailed look at your teeth, gums, and oral tissues. We want to look for possible signs of cavities, gingivitis, gum disease, TMJ disorder, bruxism, and oral cancer. For minor issues, we can often schedule treatment before you return to school. For more serious problem, we can create a customized treatment plan that works with your schedule.
You also need to have your teeth cleaned. A cleaning removes the plaque buildup that brushing and flossing alone cannot. The procedure significantly reduces your risk of developing tooth decay and gum disease, while also helping you obtain fresher breath and a brighter smile. A perfect back-to-school procedure!
Addressing Issues Before They Progress
Remember, untreated tooth decay can eventually mean an infection that requires a root canal, or in severe cases, a new tooth. Without treatment, gum disease can grow more severe until periodontitis, sets in, leading to adult tooth loss. Addressing minor problems in the early stages is key to preserving the health and stability of your smile. Don't let easily treatable problem grow worse!
Preventive Treatments
We can also discuss ways to better your homecare, such as proper brushing and flossing. For children, we can discuss fluoride treatments and dental sealants to help safeguard little smile against the onset of cavities. If you have any questions about our preventive procedure, or if you're ready for a checkup and cleaning, then contact our team today!
Does Your Child Need a Visit?
Our team can help your whole family enjoy healthier and more beautiful smiles. To find out more, schedule a consultation by calling Pacific Hills Dental in Omaha, NE, today at (402) 330-2243. We also serve the residents of Papillion, Elkhorn, La Vista, Millard, and all surrounding communities.