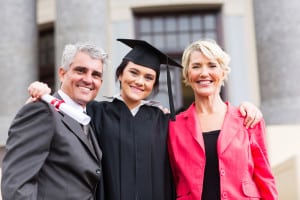 Graduation season is just around the corner. Will you soon be flying out to see your favorite niece cross the stage to receive her diploma? If so, along with feeling surreal that the baby you once held could now be heading to college, are you also feeling insecure because of imperfections with your smile? With big life moments come ample opportunities to snap pictures. It's time to get ready for those special occasions with cosmetic dentistry! There are actually a number of treatments that can quickly and beautifully improve your smile's appearance, so you can attend those milestone moments with confidence that you are all ready for those closeups!
What Does Your Smile Need to Get Selfie-Ready?
Professional teeth whitening is one of the most commonly known forms of cosmetic treatment, and with good reason. If the only reason you've been feeling insecure about your smile is due to staining, professional whitening is a quick way to address those imperfections. And unlike many over-the-counter options, professional whitening can provide dramatically noticeable results, often lightening teeth by seven to ten shades.
Two other quick ways to address smile problems, though, are cosmetic bonding and contouring. Each can generally be completed in under an hour, making them some of the fastest and most affordable ways to address a host of esthetic issues.
For instance, bonding can be used when the teeth are disproportionally small or misshapen. It can even help correct minor gaps between the teeth.
Contouring, on the other hand, is ideal when the teeth are abnormally large or jagged along the edges, as it involves etching away portions of the tooth or teeth that are causing the smile to look asymmetrical or uneven.