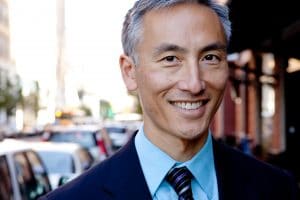 Is it hard to tolerate pressure on a particular tooth when you bite and chew food? Are you dealing with a lingering toothache? These are common signs of dental trouble, and it can call for a restorative dental treatment. When you need work done on a tooth, it will require support after your procedure. Fortunately, CEREC technology will allow your dentist to supply you with that support in one appointment. CEREC-made dental crowns are constructed from life-like porcelain, and your dentist is able to craft it so that it is an ideal fit over your tooth. 
Receiving A Dental Crown In Just One Visit
If you have received a crown in the past, you may expect that you will be reliant on a temporary crown while you wait for your custom restoration. CEREC technology has eliminated this waiting period, and made it possible to have your treatment completed in the course of your initial appointment. Your dentist will use advanced technology to measure your tooth, design your crown, and have it made with milling technology located in the office. When you leave, you will walk away with full confidence in your restored tooth, and in your overall oral health.
Strategies For Avoiding Future Dental Troubles
Setting up ongoing dental checkups can help you limit future problems, and avoid future problems with your smile. Your dentist is able to protect your smile with a dedicated evaluation, and you can have a thorough cleaning from your hygienist. Of course, even when you benefit from professional care, you should take care to brush and floss each day. When you brush, take at least two minutes to fully clean your teeth. Flossing is important even when you brush carefully – this practice allows you to protect yourself against any buildup of plaque and tartar between teeth.
Talk To Pacific Hills Dental About Receiving A CEREC Dental Crown
At Pacific Hills Dental, you can enjoy advanced restorative care from a CEREC dental crown, which can be ready in just one appointment! To set an appointment for yourself or for a family member, call our Omaha, NE, dental office today at (402)330-2243. We proudly treat patients in Omaha, NE, and all neighboring and nearby areas, including Papillion, Elkhorn, La Vista, and Millard.