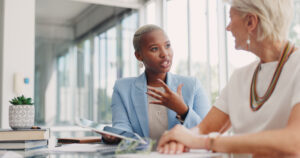 When you have a cracked or broken tooth, be sure to talk with a trusted dentist quickly after you experience the injury. Your natural enamel provides a durable barrier that blocks the spread of bacteria, and without it, you could be at risk of developing an internal tooth infection. This situation can lead to a throbbing toothache, which may require a root canal treatment to correct. Your bacterial growth can continue to spread into the bone of your jaw, so take the time to talk with your dentist about your options.
At Pacific Hills Dental in Omaha, NE, you can take a positive step to renew your damaged tooth with the placement of a beautiful new dental crown. Our office is proud to employ CEREC technology to bring you a custom restoration with less wait, allowing your dentist to design your new solution in a fraction of the time of traditional methods. While other techniques can sometimes take up to two weeks to deliver your new dental crown, CEREC makes restoration a speedier affair, so your dentist can help you to find a lasting solution quickly!
A Broken Or Cracked Tooth Is A Serious Issue, So Schedule An Appointment With A Dentist
Sometimes, dental damage might not seem like an immediate emergency, but even when you chip a tooth, be sure to see your dentist soon after for an examination. Your natural enamel is highly effective at protecting the vulnerable soft tissue that lies at the center of your tooth, and even a minor chip can fully remove it. Talk with your provider about your options in repair and see if dental bonding can help you to renew your smile. If your damage is more extensive, you may require a dental crown to find lasting restoration.
With CEREC Technology, Dental Crowns Are More Accessible Than Ever
Through an amazing new method of creating custom dental crowns, restoration takes less time, letting you resume your daily life quicker. With CEREC technology, your dental team can design and craft your new porcelain dental crown solution right there in the office. CEREC crowns are made from porcelain, without the metal core of some other solutions which also give them the ability to look even more realistic. This advancement can help you to achieve lasting restorative results in a fraction of the time of traditional methods!
Learn More About CEREC Dental Crowns From Pacific Hills Dental In Omaha, NE
When you crack or break one of your teeth, take the time to see your dentist to determine the extent of the damage. To learn more about how CEREC crowns help patients to find a lasting restoration in a short timeline, give us a call at Pacific Hills Dental in Omaha, NE at (402)330-2243!