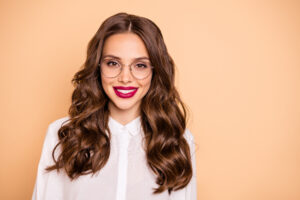 What should you do if you want to make your smile brighter? A teeth whitening treatment can look like the most straightforward option, but without the right information or the right treatment, it is an answer that can yield limited results. One reason for this is that you can try to fight enamel stains with a store bought treatment, one that is ultimately not strong enough to produce the results you truly want. Another concern is that you may need to deal with something other than stains, as internal changes in the tooth structure can alter your smile color. With the help of your Omaha, NE dentist, you can see the results that you hope to start showing off. We can offer different approaches to teeth whitening treatment as well as care for intrinsic discoloration!
Has Dental Discoloration Robbed You Of A Confident Smile?
Dental discoloration can take away confidence in the way you look, as it makes teeth appear dull and unsightly, ages you, and even creates an impression of poor health. The cause of this issue is often the accumulation of stains, but this is not always the problem. By seeking help from your dentist, you can learn about an effective form of care for dental discoloration caused by stains, and you can also find out about the work we can do to address intrinsic discoloration.
Planning Treatment To Make Your Smile Whiter
We provide both in-office treatment to fight enamel stains and care in the form of a take-home whitening treatment. With both options, we can remove stains that have been resistant to removal by store bought whitening products. Take-home treatments are effective for people who want to take on the problem at their convenience. We provide custom kits that let you directly apply the bleaching agents, with custom trays provided to make applications easier. We also welcome patients for one-visit treatments that speed up with whitening process to produce results on shorter notice.
What Else Can Cosmetic Dentistry Do For You?
Cosmetic dentistry can take care of intrinsic discoloration, a problem within the tooth structure that dulls teeth, with different procedures. Both porcelain veneers and dental bonding treatments have the ability to fix this concern. They can also take on problems with teeth that are misshapen, damaged, not properly spaced, or flawed in other ways.
Talk To Your Omaha, NE Dentist About Making Your Smile Whiter
Making your smile whiter through a professional cosmetic treatment can give you a significant and welcome confidence boost. If you would like to learn how we can take on the issues that currently make your teeth appear dull and discolored, please contact your Omaha, NE, dentist, Dr. Pietrok, by calling (402) 330-2243.