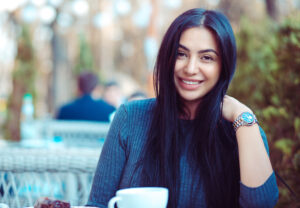 How conservative can a cosmetic dental procedure be while still making noteworthy changes to your appearance? Sometimes, the right approach is one that carefully contours a tooth. This work can help if you have one that stands out because it is jagged, too large, or otherwise flawed. At our Omaha, NE dentist's office, we can provide dental bonding and contouring work to help with more significant overall improvements. Based on your needs and concerns, we may be able to fully treat you and give you your desired smile with this approach after just one appointment!
Can An Unflattering Tooth Be Reshaped?
Problems with a tooth's shape or size can make it a poor fit for your overall appearance. After all, smile symmetry is important to our overall appearance. If something affects this quality, it can have a pronounced effect on your overall look. Fortunately, a small change can call for a conservative solution. Contouring a tooth to modify its shape and size can lead to welcome changes in a short time, and with only minor modifications necessary.
Arranging Tooth Bonding And Contouring Treatment
Dental bonding and contouring work often work together to make meaningful changes that only minimally alter a tooth's shape and size. These services can actually replace treatments that require you to have teeth permanently capped with restorations. The contouring work helps reduce the size of larger teeth, and it can even out those that look jagged or uneven. By following this with dental bonding work, we can correct problems with teeth that are too small or uneven, those affected by damage, and even those that look discolored. These services can work together, and they can often have the right results ready for you to show off in just one visit!
Other Cosmetic Services That Can Improve Your Smile
There are a number of cosmetic services that can help patients show off their best and loveliest smiles. They include work with porcelain veneers, thin shells that can cover up many problems with your appearance. They also include teeth whitening treatments and work with clear aligners. These options can help you change the way you look while not altering your tooth structure permanently.
Talk To Your Omaha, NE Dentist About Contouring Treatment To Improve Your Smile
What is the right solution for your unflattering smile? In some cases, a conservative contouring treatment can be all that you need to show off the right improvements to how you look! This work can lead to exciting benefits while requiring less time and effort than you think possible. If you would like to find out more about what we can do to help patients look their best, please contact your Omaha, NE, dentist, Dr. Pietrok, by calling (402) 330-2243.