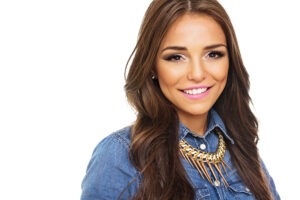 There are times when teeth need to be treated with more than just dental fillings. For patients who have severe cavities or physical injuries, our Omaha, NE dentist's office can instead provide custom dental crowns capable of offering more support. Fortunately, we can make your experience with this kind of care surprisingly convenient, as we can provide a CEREC dental crown that is ready in just one appointment! After your one visit, you can count on your restoration to keep your tooth safe and secure, and you can depend on it to preserve your smile!
Why You Might Need A Crown To Keep Your Tooth Safe
There are times when oral health problems are just too serious for dental fillings. In these situations, it will be necessary to provide more support in the form of a larger restoration. Rather than just cover the affected area like a filling would, a dental crown will cover the entire tooth above the gum line. By doing so, it can offer greater protection, and it can provide more protection to preserve your bite function. At our practice, we rely on technology that can have crowns ready in just one visit, shortening the time it takes you to properly recover.
Receiving Your Same-Day Dental Crown
The placement of a CEREC crown offers more convenience for patients, as treatments can be completed in as little as one visit. With the technology in our office, we can digitally scan and evaluate your tooth, and with those details, we can design your restoration. From there, an in-office milling machine will provide an attractive and durable ceramic crown. Once this happens, we can place the restoration and send you away with lasting protection for your tooth!
How Do I Protect Myself From Experiencing More Oral Health Problems?
It can be a relief to hear that you can have your crown in one appointment, as many practices can require two appointments to complete care. However, you can be understandably concerned about making sure you have no future issues with your oral health that might require this or another kind of restorative dental work. To help you, our practice can provide ongoing preventive services that lead to both the early detection of problems and early treatment to prevent issues from worsening.
Talk To Your Omaha, NE Dentist About Receiving A Same-Day Dental Crown
Through the use of our CEREC technology, Pacific Hills Dental can make sure your tooth is fully restored in less time than you think possible. In just one appointment, you can have your tooth protected, and you can count on your procedure to preserve your smile. If you would like to learn more about this or any other procedure that we offer, contact your Omaha, NE, dentist, Dr. Pietrok, by calling (402)330-2243.