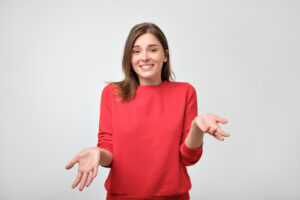 With the holidays approaching quickly, you may have several tasks that you hope to clear from your to-do list before you start attending gatherings. If that list includes treatment to take care of embarrassing teeth stains, you may have more time than you realize to see the results that you want. At our Omaha, NE dentist's office, we offer two different approaches to teeth whitening treatment. In addition to sending patients home with customized kits that they can use at their convenience, we can bring them in for one-visit treatments in our office!
Whitening Treatment Can Help You Look Your Best At Holiday Gatherings
By taking care of embarrassing teeth stains, you can feel more confident and smile more radiantly when you gather with friends and family. While over the counter treatment options can offer limited benefits, you can find that a professional teeth whitening treatment delivers terrific benefits. We can provide two different approaches if you are ready to fight enamel stains. While you can take home a customized whitening kit and remove the stains that hurt the way you look, you can also make time to see us for a one-visit appointment to improve how you look.
In-Office Whitening Services Deliver Results In Just One Appointment!
With your in-office whitening treatment scheduled, you can look forward to results in a short time. We can stimulate the advanced bleaching gels we use to quickly deal with accumulated stains. With this approach, we can have your results ready in a short time, which means you can be done after just one appointment. If you still prefer to take care of stains at home, daily treatments with your personalized whitening kit can lead to comparable overall improvements.
Reviewing All Of Your Options For Cosmetic Treatment
While many people suffer from dental discoloration, the problem is not always linked to stains. If you have problems with your tooth structure that affect your smile color, we can discuss other treatment solutions that are effective. With porcelain veneers, we can cover this and other problems with thin, durable shells that lead to lasting benefits. You can also rely on these appliances to make teeth look more uniform, cover damages, and even hide some spacing issues.
Talk To Your Omaha, NE Dentist About Teeth Whitening Treatment
Through teeth whitening treatment, you can see exciting smile improvements before your holiday gatherings begin! In addition to providing exciting options for removing stains, we can recommend different services that can take on other flaws that make people self-conscious about the way they look. If you would like to find out more about this or any of the other services that we offer, contact your Omaha, NE, dentist, Dr. Pietrok, by calling (402)330-2243.