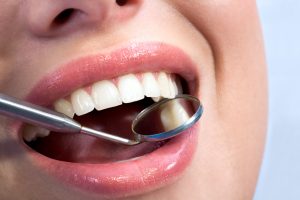 Cavities form in the surfaces of your teeth after a buildup of bacteria produces harfum, corrosive acid. Cavities can cause short-term oral discomfort, as well as long-term oral health issues that follow you throughout your life. That's why it's important to treat cavities at the first sign. While brushing, flossing, and visiting your dentist can go a long way toward preventing cavities, you may find yourself dealing with this issue at some point. The sooner you act, the simpler the treatment will be. Here's how you can halt cavity development and restore your natural smile.
Cavities Development Expands Over Time
The most important thing to understand about tooth decay is that it's a progressive condition. This means that your tooth decay will worsen over time until you treat it. Ignoring the problem won't solve anything. Over time, more bacteria will accumulate, doing more damage to the surface enamel on your teeth, and spreading to the tissue beneath. What starts as a simple cavity may expand to the root canals of your teeth, causing infections in other oral tissues. Seek treatment with your dentist to halt cavity development.
Dental Fillings Halt Cavity Development and Restore Teeth
Your dentist can use dental fillings to restore damaged teeth. Before your dentist places a filling, they will need to remove the source of infection. Your dentist may use various tools or methods to extract the bacteria from your tooth, along with any infected tissue. Once your cavity has been properly cleaned, it can be filled. Dental fillings are made of malleable resin or ceramics that can contour to the hole created by bacteria. Once the filling sets, it's strong and durable, just like your natural tooth.
Dental Fillings Can Stand the Test of Time
The resin or ceramic material used in dental fillings creates a hard barrier, protecting your cavity. This restores both your chewing surface, and your smile. Your dental filling will allow you to feel comfortable moving forward, but you still need to care for it. While the filling may have halted the development of a cavity, it still must be cleaned and examined, just like your natural teeth. Your dental restorations may need to be replaced every 7-10 years depending on wear. This is a normal process, and regular upkeep will preserve your smile for the future.
ABOUT YOUR OMAHA, NE, DENTIST:
Dr. Cassandra Pietrok and Dr. Tom St. Germain of Pacific Hills Dental believe in ongoing education, and use advanced technology to provide you and your family with high-quality dental care. As a Master and a Fellow of the Academy of General Dentistry, they are uniquely qualified to provide you and your family with a full range of dental health treatments. To make a restorative dental appointment for yourself or for a family member, call our Omaha, NE, dental office today at (402)330-2243. We proudly treat patients in Omaha, NE, and all surrounding areas, including Papillion, Elkhorn, La Vista, and Millard.