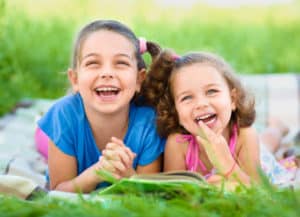 Now that your kids are home for summer break, do you find yourself struggling to fill their time with healthy and educational activities? It's easy to resort to trips to the ice cream store, when you are desperately trying to keep kids happy and busy. Many parents are also perplexed by how much more difficult it can be to enforce a daily routine, when kids no longer have to get up early each morning for school. Unfortunately, this can lead to lax dental hygiene over the summer, which could jeopardize kids' smiles. So this year, shirk the tempting tradition of taking a vacation from good oral care, and instead take advantage of summer break s a great opportunity to do even more to care for your kids' smiles!
Are They Overdue for Dental Checkups and Cleanings?
Kids as young as one need to be visiting the dentist at least twice a year. Those prone to cavities, or those whom have suffered dental trauma, may even require more frequent visits in order to prevent the need for extensive restorative dentistry.
Instead of requiring your kids to miss classes, during the school, year, why not schedule their preventive dental visits over summer break, and then again during winter break? This way their smiles get the checkups and cleanings they need, without sacrificing any of their educational opportunities in the process.
Could Your Child Need Restorative Dentistry?
As mentioned, if your child has suffered trauma to a tooth during an accident, you should also schedule a dental visit. Even if there is not visible damage, such as a chip or crack, the tooth could have suffered intrinsic damage, which could create a host of oral health issues. So make sure to promptly schedule an appointment with a skilled pediatric dentist if one of your kids has hurt his or her smile.